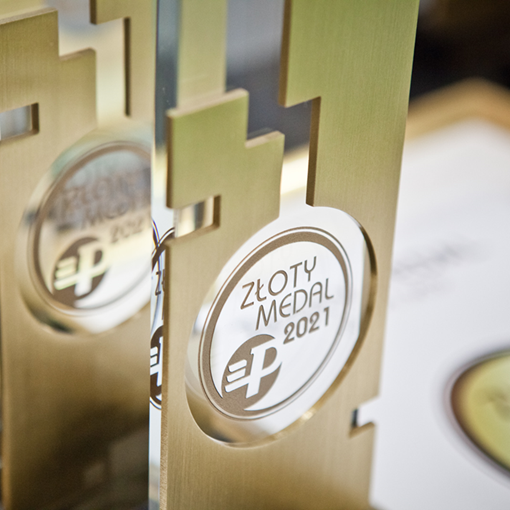 GOLD MEDAL GRUPA MTP
The Gold Medal is the most recognizable award for high level of innovation in Poland, where prize winners from each sector are selected by prominent experts. The prizes are awarded for innovation, creativity and modernity. Only those products and services that stand out on the market thanks to their quality, technological and functional properties, may be submitted for the Gold Medal of Grupa MTP.
GOLD MEDAL CONSUMERS' CHOICE
We know how important the opinion of consumers is and that is why we also organize an open poll for the best product. By participating in the voting our customers gain invaluable knowledge about the product and focus on their portfolio of products and services.